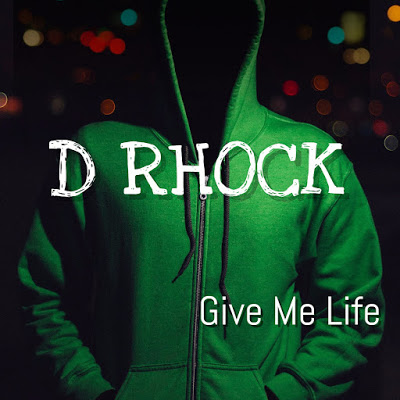 Riding on the pon pon trend, Independent Artiste D RHOCK drops his debut single Give Me Life.
Give Me Life talks about singer's persona his wishes and desires, mortality, sex, charity and life in general. Trust me you will not be disappointed on this one.


Just when the 'pon pon' sound was starting to get boring D Rhock gave it life back.
This song is definitely ready to take over 2018.
Just so you know remixes and visuals are coming soon even though we are still raising funds for the visuals.
You can stream and download below:
The song is available on iTunes and Spotify, available om Boomplay, Music Plus and other stores worldwide.
Stream On Soundcloud Below And Download On iTunes.
Dear OAPs and DJs please kindly add this song to your playlist if you like

Click link below to purchase on iTunes and download for free below
Click Here To Download For Free
Social Media:

https://www.instagram.com/iamdrhock/
https://www.twitter.com/iamdrhock/
https://www.facebook.com/iamdrhock/
You can visit the singer's official site for more details on his music at: www.drhock.com